A Perth man is in the running for a major honor after quitting his senior job at Tesco to work in disability sport.
Graeme Doig, 46, who grew up in the Oakbank area, is up for the Community Champion award at this year's Scottish Sports Awards.
The ceremony will see Eve Muirhead, Eilish McColgan and Laura Muir compete for other awards.
Ten years ago, Graeme began volunteering in disability sport after his son Matthew, now 17, was diagnosed with cerebral palsy.
He first helped Perth Strathtay Harriers and has been a dedicated local volunteer ever since, giving 20 hours of his time each week.
In 2018, Graeme left his job at Tesco after 26 years to become the Tayside manager of Scottish Disability Sport.
In this role, he set up a number of disabled sessions and sports clubs, including the Perth Eagles Wheelchair Sports and Boccia Club, where he also volunteers.
Secret appointment
Appearing on the award shortlist came as a complete surprise to Graeme, who has lived in Luncarty since 2003.
He was secretly nominated by a coach at Perth Strathtay Harriers, where he still volunteers.
"I got an email last week and I didn't even think it was genuine," he said.
"And the next day people were texting me congratulating me on the nomination. That's when it sank.
"I am very honored to be nominated."
Worked from the bottom
After leaving Perth High School, Graeme went straight into a junior role at Tesco.
He worked in 13 different stores, including the supermarket branch on Crieff Road, as he progressed to senior management.
Due to transport demands, he moved to Dalgety Bay with his fiancée Laura, who still works at Tesco as a customer operations manager.
Four years later they got married and moved back to the Perth area to start a family.
In addition to Matthew, they are the parents of 14-year-old Nathan.
Wheelchair Challenges
When Matthew was diagnosed with cerebral palsy, it was the start of a steep learning curve for his father.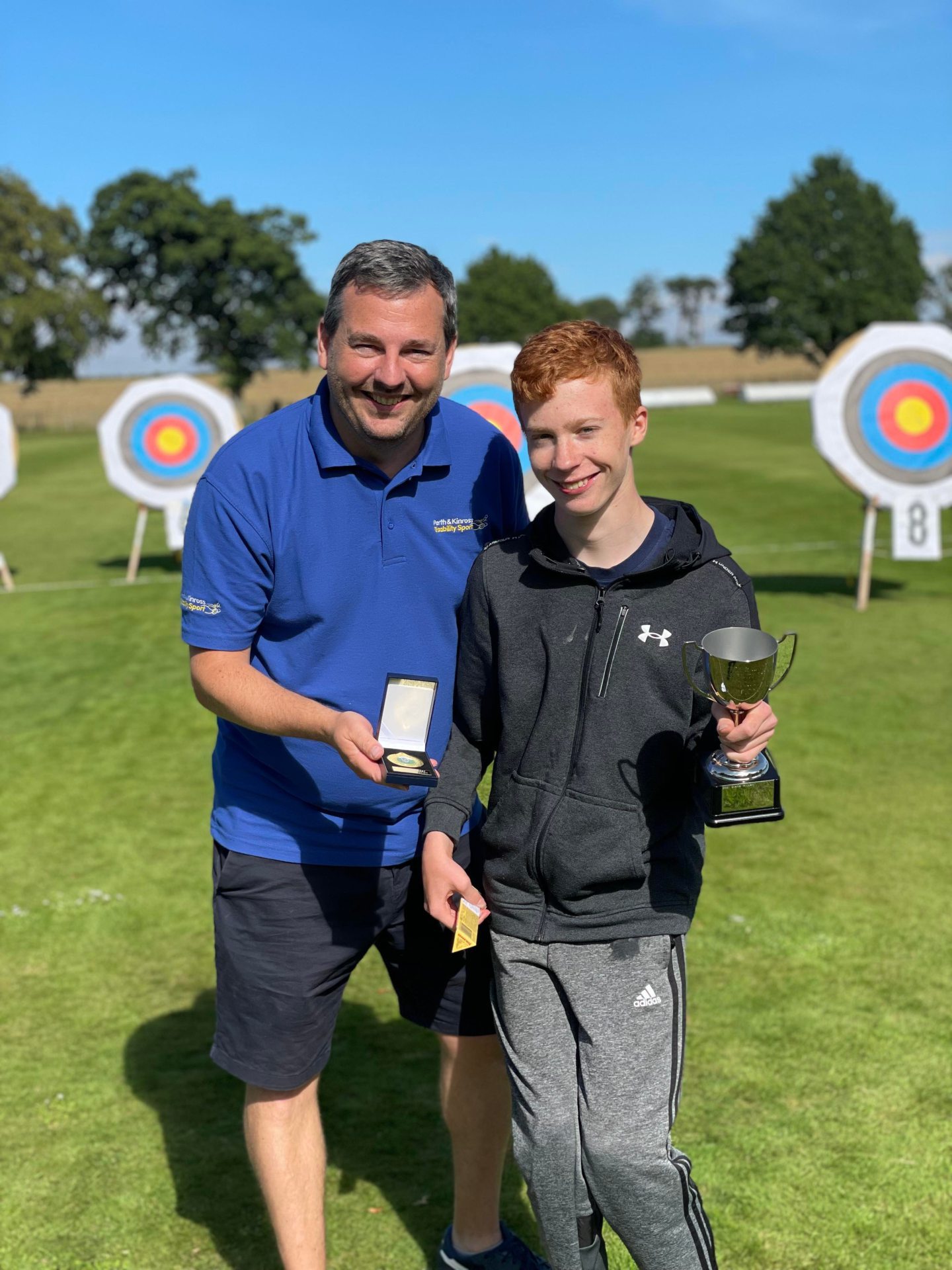 "It changed my outlook," Graeme said.
"Growing up in school and in my very large extended family, there was no one with a disability.
"It was my first experience of involvement with a disabled person.
"It was really eye-opening to see the challenges they face, the things we take for granted and don't even think about."
Such as?
"There are very few retractable curbs for wheelchairs," he said.
"Sometimes you have to drive half a mile to get the wheelchair down the sidewalk safely."
Aspirations to participate in the Paralympic Games
At the Harriers, Matthew developed a passion for running.
In this sport, athletes compete using a racing bicycle – a pedalless, three-wheeled frame with a saddle and body support.
Participants use their legs to propel themselves forward.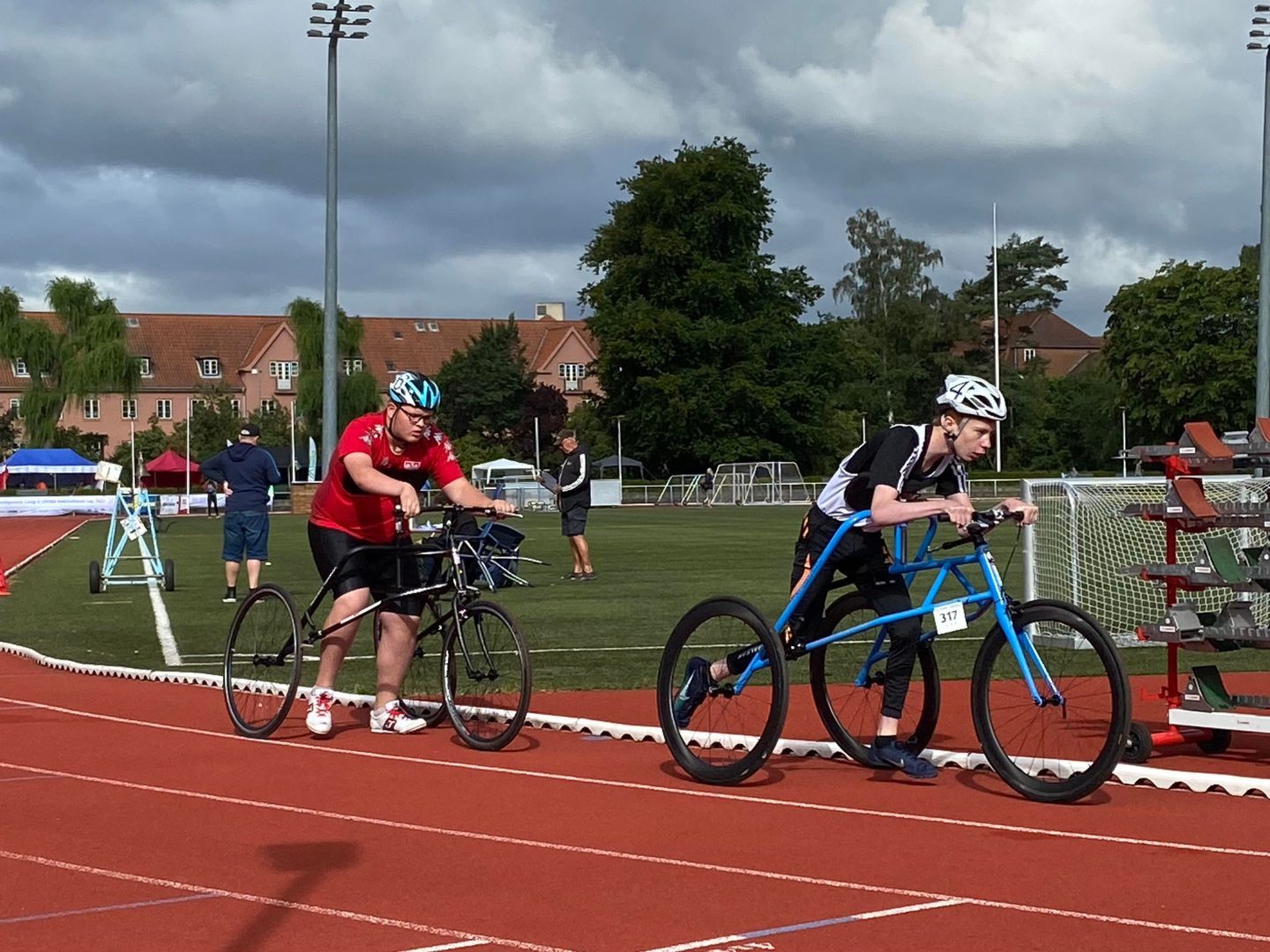 "Matthew can't run unassisted, but he can run extremely fast on a frame runner," Graeme said.
"He loves going to class, he loves gaining speed and he's also very competitive, like his father.
"He excels and exceeds all our expectations. The club has also supported me a lot."
Matthew competes across the UK and has traveled to Denmark seven times for the CPISRA International Frame Race Cup.
"He's progressing extremely well," Graeme said.
"He aspires to compete in the Paralympic Games and if he continues as he has, he should make it for the Games in Los Angeles in 2028."
First cerebral palsy football team
Graeme often spends his Saturdays volunteering with the athletic club.
On Sundays, he usually plays a starring role at Syngenta Juveniles, the first Scottish football club to have a specific cerebral palsy team for children.
Matthew takes after his father as a football fan supporting St Johnstone, so he was keen to get involved with the Grangemouth-based club.
Graeme first attended as a parent's assistant before becoming a trainer and then following training sessions.
If all that isn't enough, he also spends around 10 hours a week volunteering at the Perth Dolphins Disability Swim Club.
Tesco 'wasn't for me anymore'
Graeme loved working for Tesco, but it involved a lot of travel.
Combined with volunteering, her lifestyle had become very demanding.
"It just wasn't for me anymore," he said.
"My wife told me I should change careers if I could find something I was passionate about and I did.
"I went through training, qualifications and volunteered again."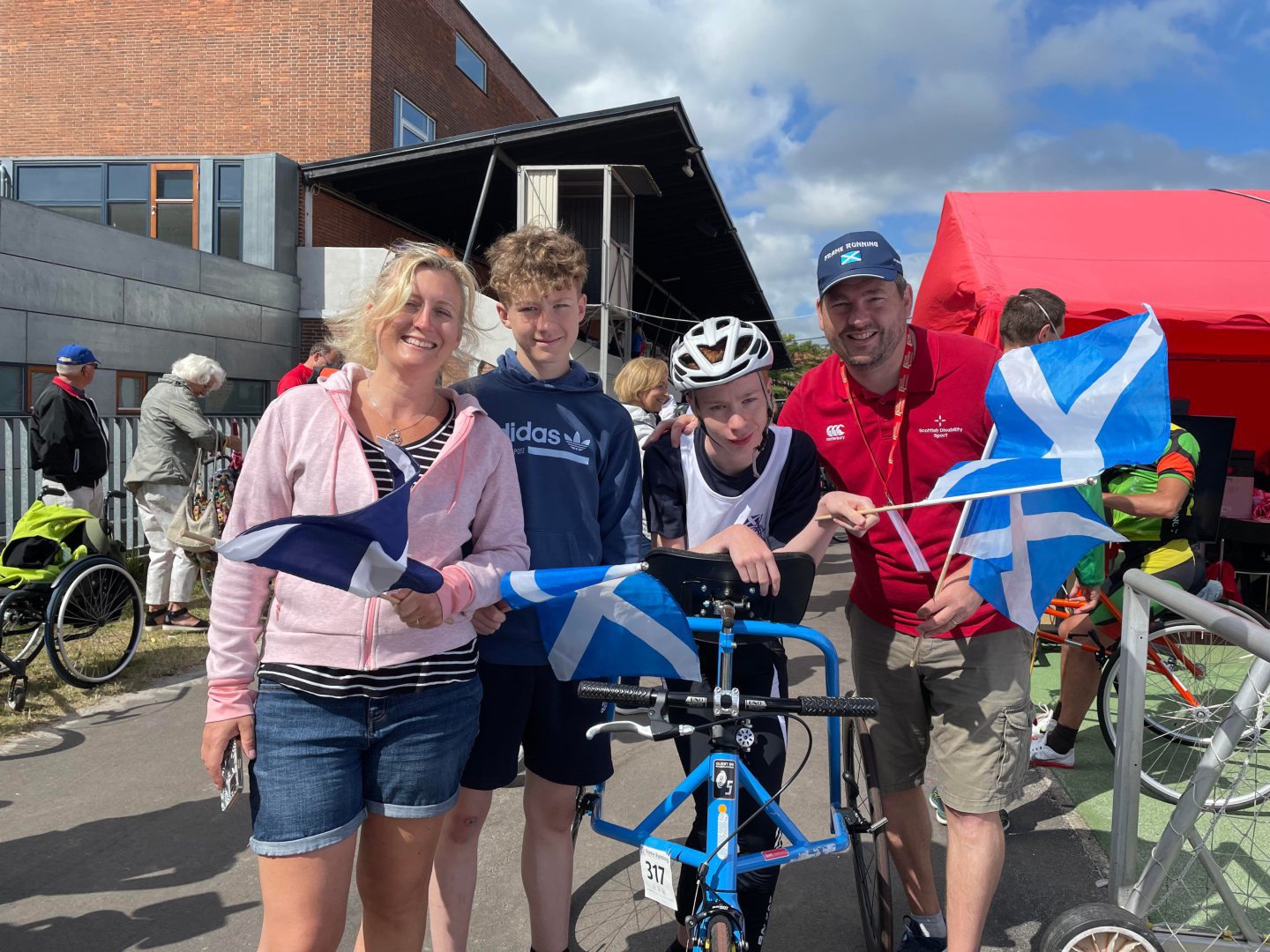 It worked, and he now runs the Perth and Kinross Disability Sport charity and also works for Scottish Disability Sport.
"I don't have a job anymore – I have a lifestyle," Graeme said.
"I love my job and I'm very lucky that my job is also my hobby, which is supporting sports clubs and volunteering.
"I actually love it. I love the difference it makes in people's lives. It's very, very rewarding."
51 weekly sessions
Chief among his accomplishments is that Perth and Kinross now have 51 different weekly sessions for people with disabilities.
Graeme says he made this possible by working "with other like-minded people".
"There's a really good menu of opportunities that there wasn't before," he said.
"A number of these clubs and sessions have been started by myself in partnership with other people and organizations.
"It's all about putting it all together so people know where to come if they want to get involved in a particular sport."
Focus on "ability, not disability"
Graeme's success stems not only from his ability to strategize, but also from his attitude.
He takes the same approach for other disabled athletes as he did for Matthew, who uses walking poles and a wheelchair to cover longer distances.
"I'm never one to focus on the handicap, I always focus on the ability," Graeme said.
"I see the person, not the disability.
"I'm focusing on adaptations to make sure they're included and having fun, maybe meeting new people, getting fitter, and for some people losing weight.
"It's recreational for people who want to play and have fun, but there's also a progressive side to it.
"I've seen my son go through this with Scottish athletics and I'm helping a lot of people to progress and compete at home and abroad."
Cadyn for Scotland
One of the athletes he has helped at Perth Eagles is Cadyn Thomson.
The 18-year-old is currently Scotland's vice-captain at the Wheelchair Rugby World Cup in England.
Graeme wants to see people like Cadyn receive more recognition.
"During the Paralympic Games, there is a lot in the media about disabled sport, but there is nothing afterwards, even if there are a lot of world and European championships," he said. he declares.
"I want to raise the profile and let people know what's going on.
"Another reason I do this is to see the smiles on the faces of our athletes.
"You realize you're doing a really good job when you see those smiles."
The Scottish Sports Awards take place at the Edinburgh International Conference Center on Wednesday 7 December
Already subscribed? Login
[Perth man whose son has cerebral palsy focused on disability sport]
[[text]]